Toronto Blues Society - Harmonica Workshop
March 23, 2002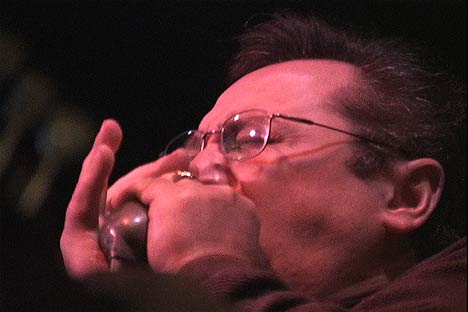 It was as if you could see the notes flying out of the microphone when he played...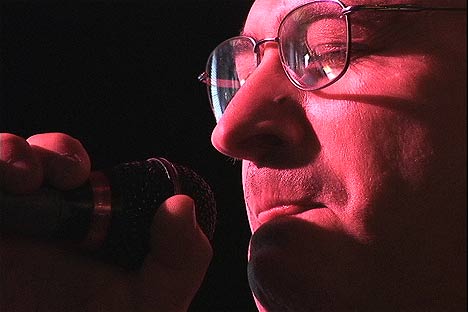 I'm dreaming of a banana split...
This is the only image I have of Chuck from the workshop - of course, he's looking the other way.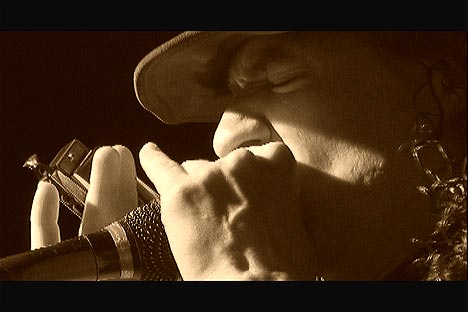 If Roly can use two harmonicas, then it was important for David to do the same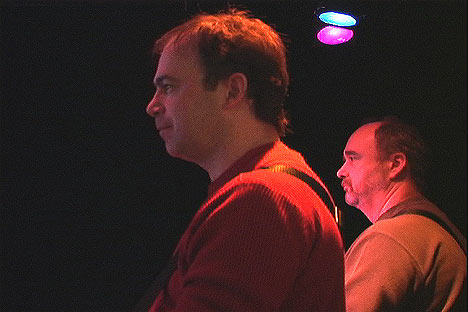 Ted and Omar were actually hypnotised by the music that they had heard that afternoon.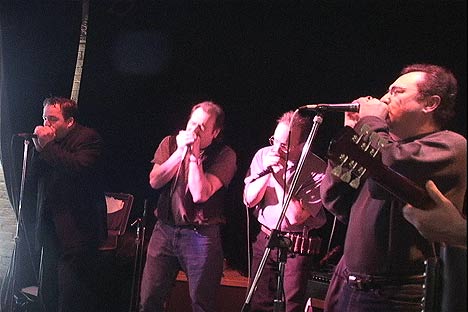 question...how many harmonica players, does it take to...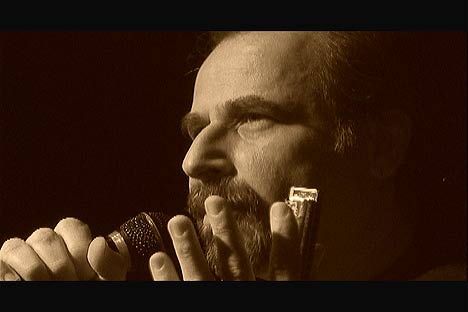 After many years of harmonica playing, one grew between my thumb and my index finger...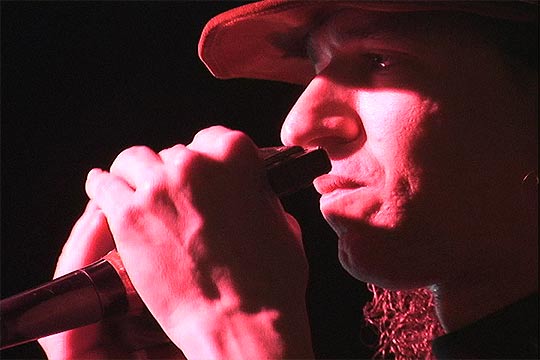 He thought for a moment about demonstrating the "Nose Blowing" technique but quickly decided against it...
Another artistic moment with Paul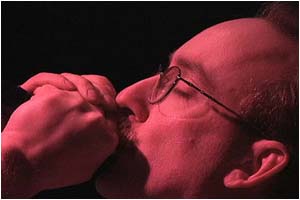 If you didn't know any better, you'd think Roly had actually posed for this picture...he did not.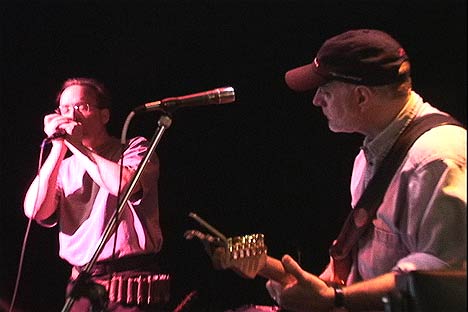 Man, why do harmonica plays always wear those funny belts?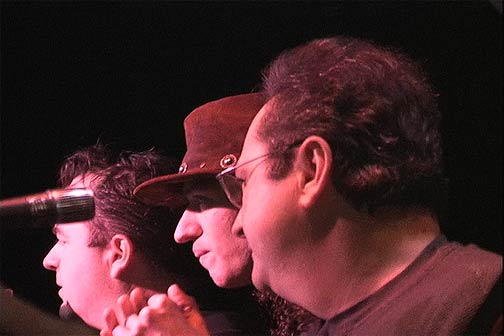 We added up the amount of sleep these three musicians got the night before and the result was 2 hours and 28 minutes.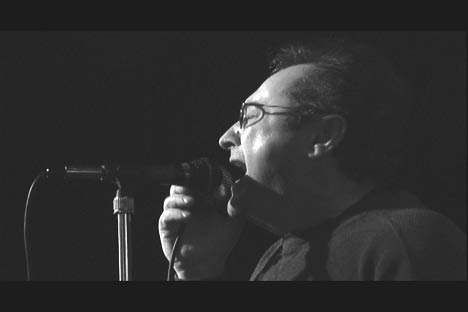 Not to be out done, Sugar Ray used the two microphone technique