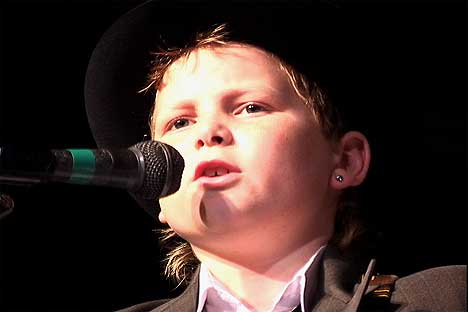 Jimmy Bowskill - 11 years old. He told me that one sings the blues when "you lose your woman or when the dog dies"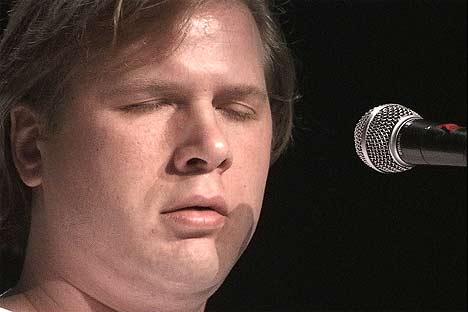 Jeff Healey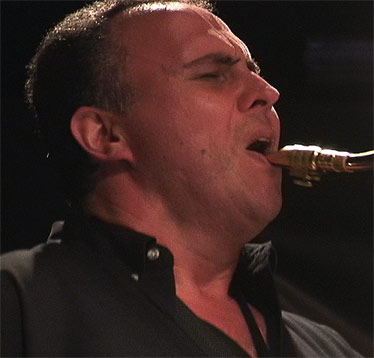 Pat Carey - don't you just hate it when the reed sticks to the lower lip?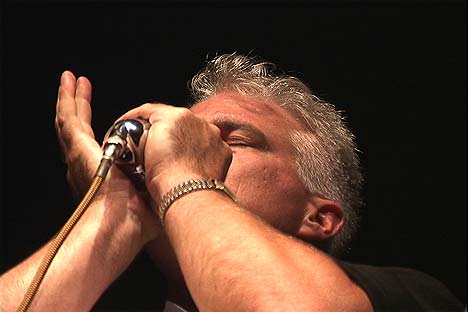 Mark Bird Stafford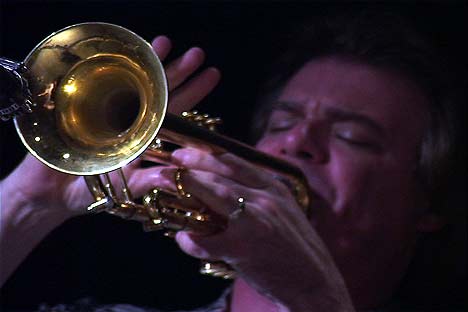 Great Trumpet player - name unknown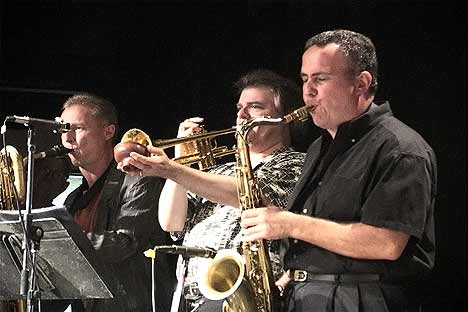 The Southside Shuffle Horn section (in another words, I only know Pat's name)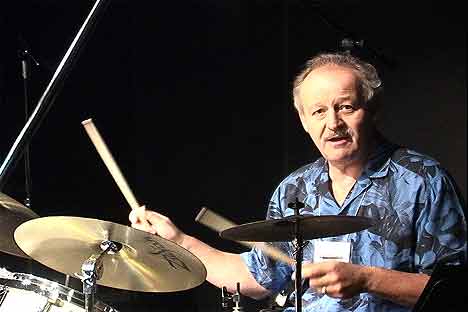 Walt Disney on the drums (thanks ET)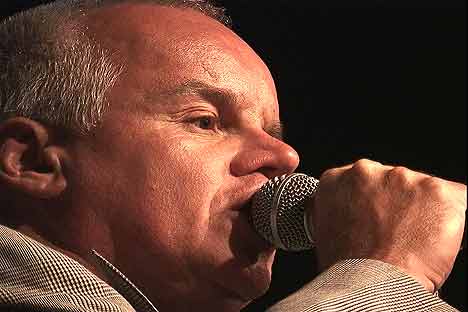 M.C. Virgil Scott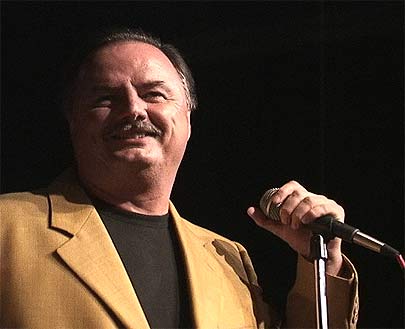 Mr. Chuck Jackson
Donnie Walsh - I like this picture so I will let you make up your own punchline.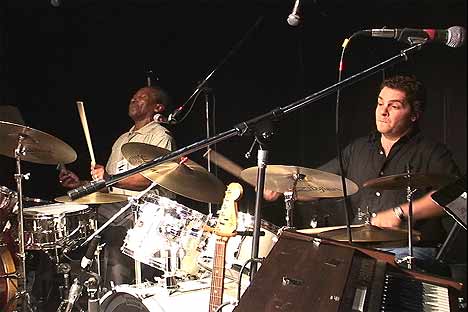 Two drummers drumming - Willie "Big Eyes" Smith and Tyler Burgess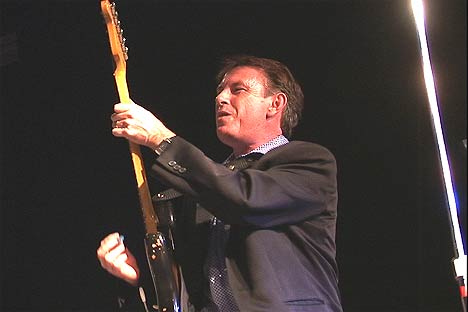 Jack de Keyzer
Images by